Top quality coating results
Extremely efficient installations
Sustainable relationships
ESTEE Coating Solutions strengthens its operational base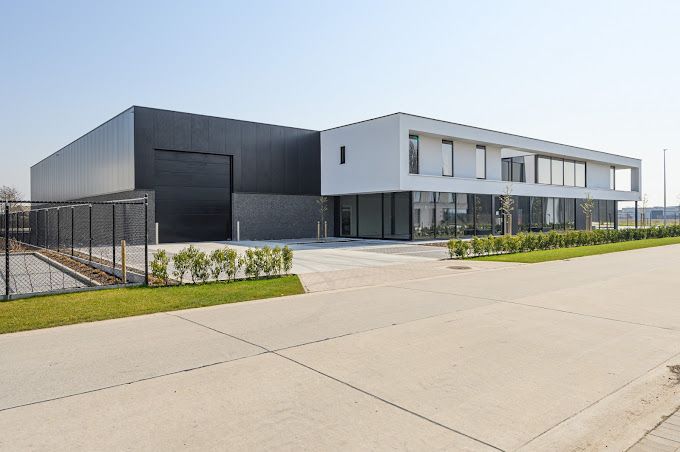 After ESTEE Coating Solutions has invested heavily in innovation and international growth in recent years, an important step was also taken this week in the expansion of operational activities.
Kenzo Blancke, alongside Tim Florizoone, will become a shareholder in the company, which is celebrating its 30th anniversary this year.
The Blancke family has been ESTEE Coating Solutions' primary supplier for pretreatment tunnels, cabins and ovens for many years; and is known for expertise, quality and timely delivery.
'My father (Winny Blancke) helped ESTEE Coating Solutions grow to where it is today.' says Kenzo Blancke, 'Now Tim Florizoone and I want to take the company to the next level, that of an international player in sustainable powder coating installations.'
The next international steps have already been taken with the delivery of the first powder coating line in Germany, and a number of major projects in Belgium, the Netherlands and France have been confirmed for next year.
Co-CEO and co-shareholder Tim Florizoone confirms the healthy ambitions of the company: "With the investment from the Blancke family, we are creating an extremely strong operational foundation on which to build our growth story. In combination with our sustainable solutions and our innovative UNICoater automation platform, this gives a lot of energy and confidence for the future."
For operational reasons, the headquarters of ESTEE Coating Solutions will move. The new address will be Ambachtenlaan 8 – 8760 Meulebeke (Belgium).
Feneko- ESTEE REFERENCE
Pierret- ESTEE REFERENCE
Beddeleem- ESTEE REFERENCE
Rettig- ESTEE REFERENCE
New Holland- ESTEE REFERENCE
Renson – ESTEE REFERENCE
Duco – ESTEE REFERENCE




















































Feneko- ESTEE REFERENCE















Would you like more information during a personal meeting? Feel free to contact us via the form below. One of our specialists will then contact you by telephone or by email as soon as possible to make an appointment.