Top quality coating results
Extremely efficient installations
Sustainable relationships
Automatic line at Berry Epoxy (FR)
How our 3D models come to life …
At Berry Epoxy in La Châtre (France) we recently delivered an automatic and manual line. Always nice to see how the 3D models that our engineers create are brought to life!
Manual line
Chamber oven
Booth with vertical suction
Wagner Sprint unit
Distribution bridge
Automatic line
Automatic powder coating booth with high-efficiency powder recovery
with Wagner PXE powder center
Manual powder coating booth with vertical extraction
Large curing oven with integrated infrared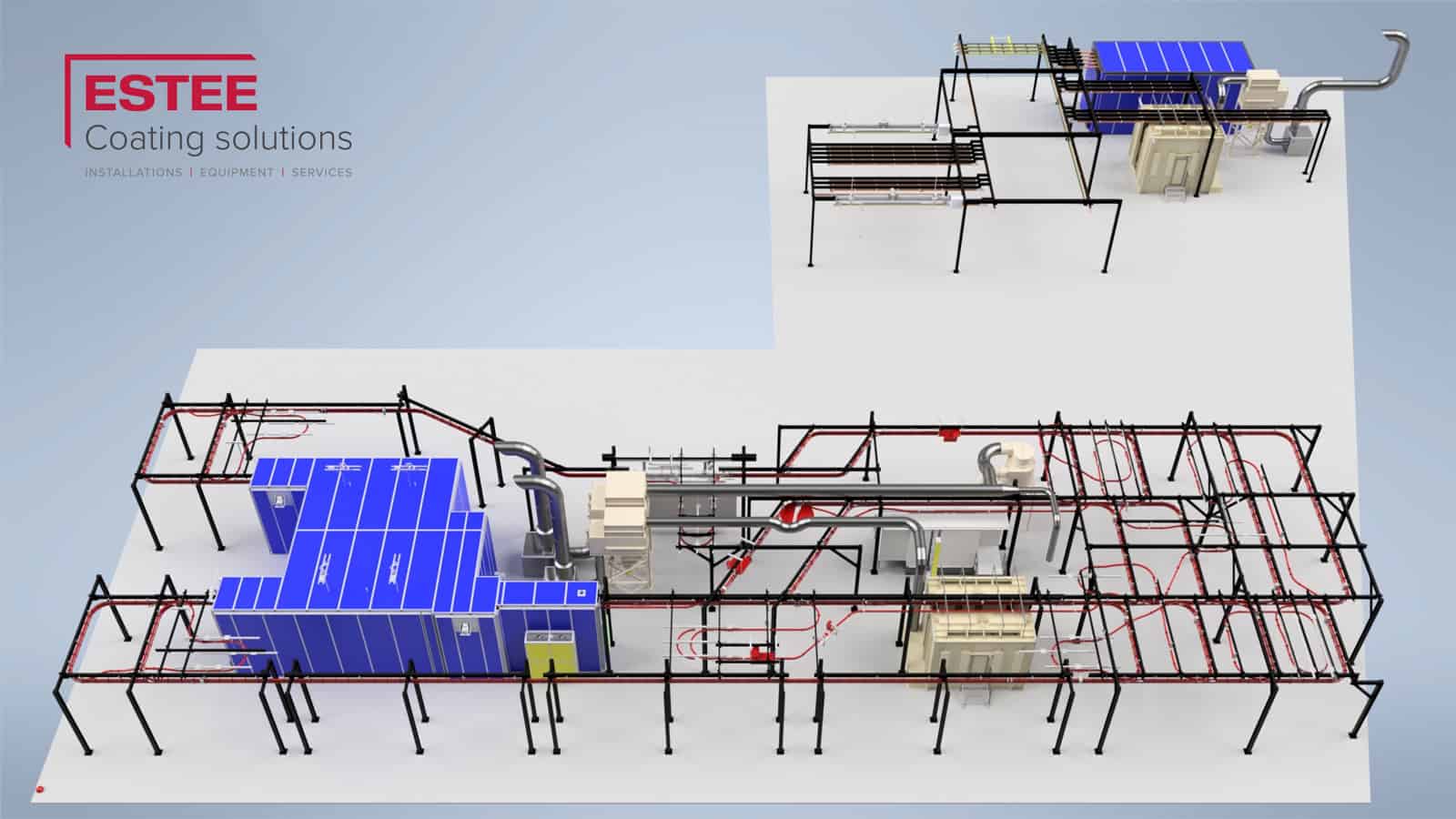 Feneko- ESTEE REFERENCE
Pierret- ESTEE REFERENCE
Beddeleem- ESTEE REFERENCE
Rettig- ESTEE REFERENCE
New Holland- ESTEE REFERENCE
Renson – ESTEE REFERENCE
Duco – ESTEE REFERENCE




















































Feneko- ESTEE REFERENCE















Would you like more information during a personal meeting? Feel free to contact us via the form below. One of our specialists will then contact you by telephone or by email as soon as possible to make an appointment.