Top quality coating results
Extremely efficient installations
Sustainable relationships
Meet our engineer Mathias
Engineering office: Lille (FR)
The engineers from our engineering office often work behind the scenes. We are happy to introduce them to you.
Meet Mathias!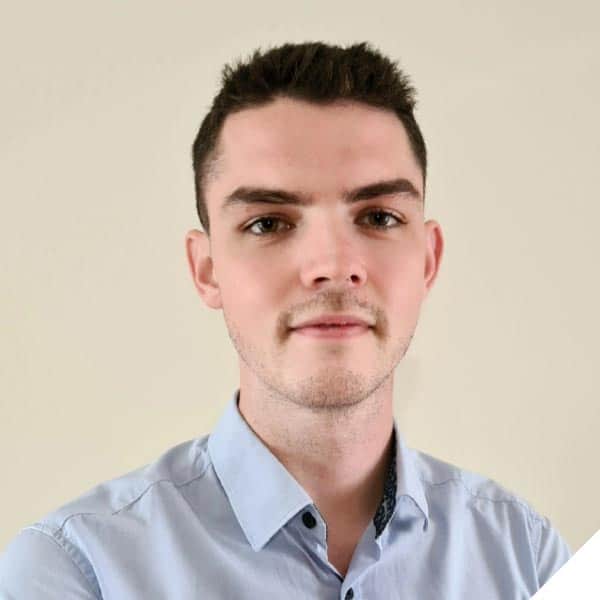 Mathias
Education
General engineering (HEI)
Specialization
Electrical and automatic systems
Why study engineering? What exactly do you specialize in?
I have always been interested in the industrial sector and I was looking for a profession related to this sector.
The engineering profession is a multifaceted profession in which several fields of application in the industrial sector come together and that is exactly what I like about it.
During my studies I specialized for a year in electrical and automatic systems.
How long have you been with ESTEE?
My first job at ESTEE was in 2014 and I also worked at ESTEE during my school holidays until 2020.
My tasks were mainly assembling and maintaining powder coating installations.
After my studies I started working at ESTEE as a project engineer
I did a 3-month internship here in 2019, with the main goal of following up and realizing a powder coating project.
In addition to this internship, I carried out an annual school project for ESTEE, based on the design of a chemical treatment cell for aluminum profiles.
What exactly do you do at ESTEE?
I am a project and innovation engineer. My main role is the realization of all French projects after sales, from design to final assembly.
What do you like about your job at ESTEE?
It is a versatile job that brings together many different activities, such as designing, producing, managing a team and following up on a project.
The most satisfying thing is to see a powder coating installation completely finished after several months of design and assembly.

Feneko- ESTEE REFERENCE
Pierret- ESTEE REFERENCE
Beddeleem- ESTEE REFERENCE
Rettig- ESTEE REFERENCE
New Holland- ESTEE REFERENCE
Renson – ESTEE REFERENCE
Duco – ESTEE REFERENCE




















































Feneko- ESTEE REFERENCE















Would you like more information during a personal meeting? Feel free to contact us via the form below. One of our specialists will then contact you by telephone or by email as soon as possible to make an appointment.