More than 25 years of experience

Expert advice

Comprehensive after-sales service
Countdown to Eurofinish 2019!
Post on: 10/05/2019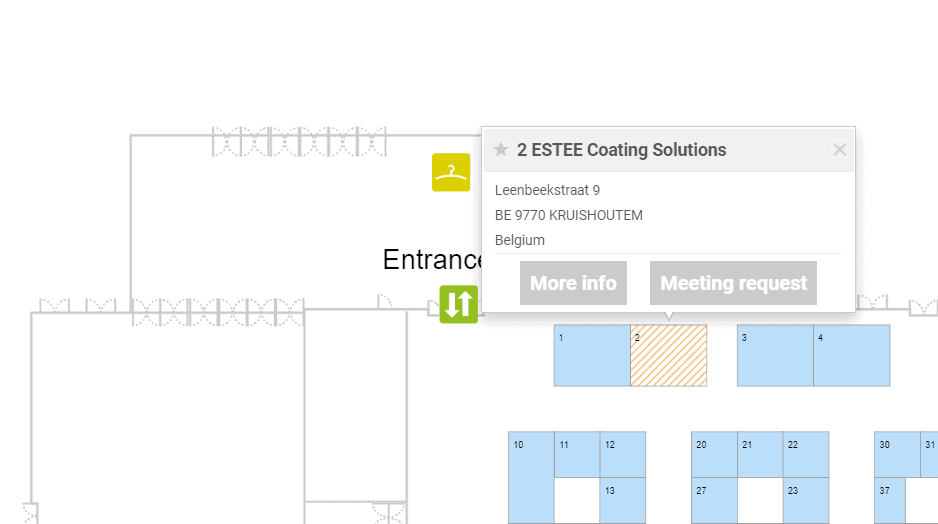 Countdown to Eurofinish 2019!

On Wednesday 15 and Thursday 16 May 2019, the ESTEE Coating Solutions team will once again be present at the Eurofinish trade fair in Leuven.
In addition to our range of complete powder coating installations (pre-treatment, ovens, powder booths and & Wagner powder coating equipment), we place the spotlight during this edition:
– The unique integrated coating center IPS from Wagner that combines extremely high productivity with consistent high quality and consistently short color change times.
– The Wagner SprayPackE control system, with its modular design and user-friendliness, is the ideal entry model to automatic powder coating.
– The IOT information and management platform COATIFY with which powder coating data can be remotely monitored via PC, tablet or smartphone.
– The new service offer from ESTEE, expanded with maintenance contracts and professional training.
– Our newest powder coating installations from A to Z, where we are constantly looking to improve your productivity, energy efficiency and ease of use.
We look forward to welcoming you at booth 2!
If you still wish to receive entrance tickets, you can do so via our central email address: info@estee-cs.com.
Feneko- ESTEE REFERENCE
Pierret- ESTEE REFERENCE
Beddeleem- ESTEE REFERENCE
Rettig- ESTEE REFERENCE
New Holland- ESTEE REFERENCE
Renson – ESTEE REFERENCE
Duco – ESTEE REFERENCE




















































Feneko- ESTEE REFERENCE















Would you like more information during a personal meeting? Feel free to contact us via the form below. One of our specialists will then contact you by telephone or by email as soon as possible to make an appointment.