Top quality coating results
Extremely efficient installations
Sustainable relationships
ESTEE to build highly innovative powder coating line in Germany
To be continued…
Since a couple of years, ESTEE has drastically reduced the energy consumption of its lines, with a list of effective measures. These vary from smart lay-outing, durable choice of materials, elimination of heat losses and various reuses of energy. The remaining energy is supplied by a hybrid power supply, which allows to switch between 100% electrical power and 100% gas.
Also the ESTEE pre-treatment tunnel out of polypropylene is absolutely unique for the German market, a market that is traditionally focused on stainless steel. The chemical inertness, low thermal conductivity and low surface tension of polypropylene result in significant reductions in energy, chemicals and water. "Polypropylene has become our new standard in pretreatment", Tim Florizoone (CEO ESTEE Coating Solutions) says, "as it offers only benefits. We can now also convince our German customers of these benefits, and we do this fact-based, using data from our new automation platform."
ESTEE's new automation platform, called UNI-CoaterTM, sets new standards in process control of a powder coating line. It gives customers full transparency in the quality output, the efficiency and the total cost of their powder coating line. Also remote, thanks to the UNI-Coater IOT platform. The platform is unique, but still in full development. "Our customers give us new ideas every day, which we implement in the new releases of our software. Recently we have launched the possibility to link coating instructions to the workpiece. In this way the coater gets information on how to coat his workpiece on his screen in the coating booth. An absolute asset in times where a lot of interim labor is used."
"Our innovations are highly valued by our customers, now also in Germany. This gives us energy to improve everyday. "
Construction of the new line will start in October 2022. The company will be called Nanocoat GmbH and will be based in Lüdingshausen, Germany.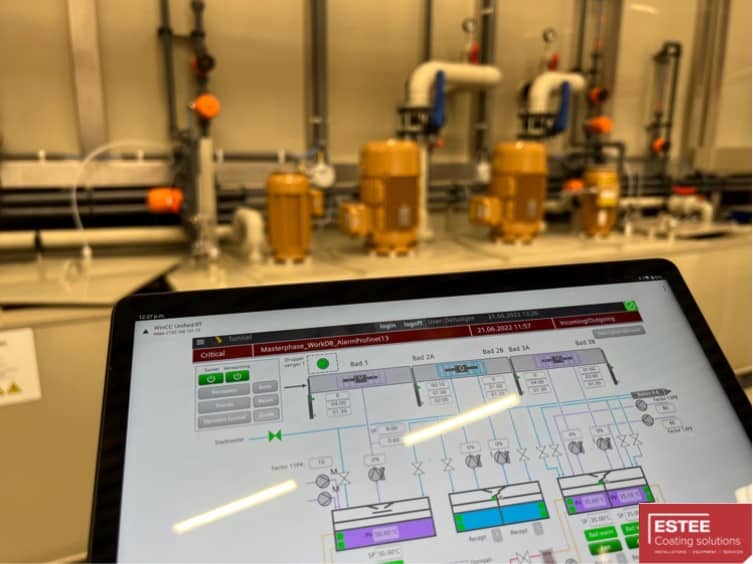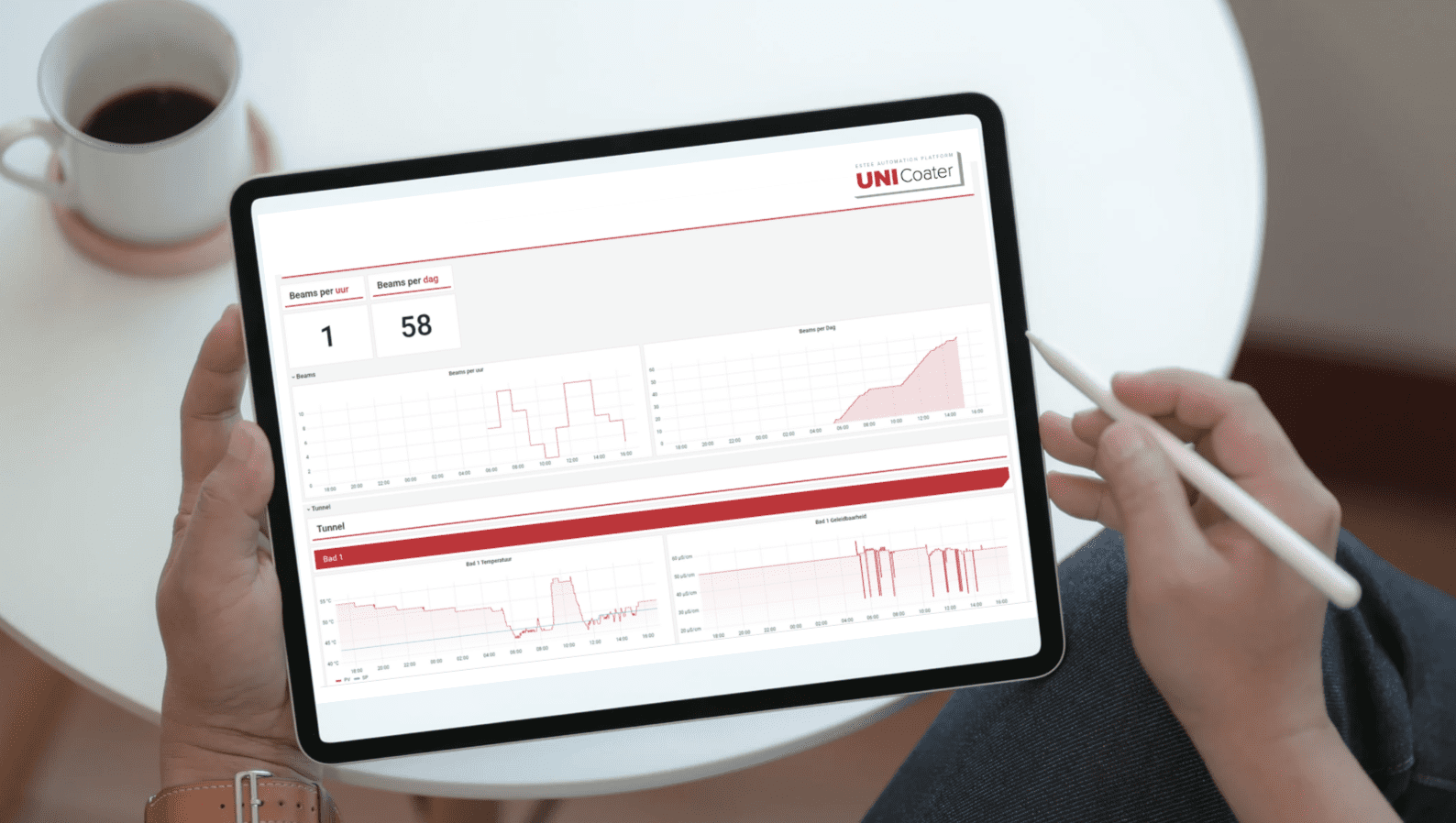 Would you like more information during a personal meeting? Feel free to contact us via the form below. One of our specialists will then contact you by telephone or by email as soon as possible to make an appointment.