Top quality coating results
Extremely efficient installations
Sustainable relationships
Installation of an IPS with 24 powder coating guns
Installation number four, number five is scheduled for August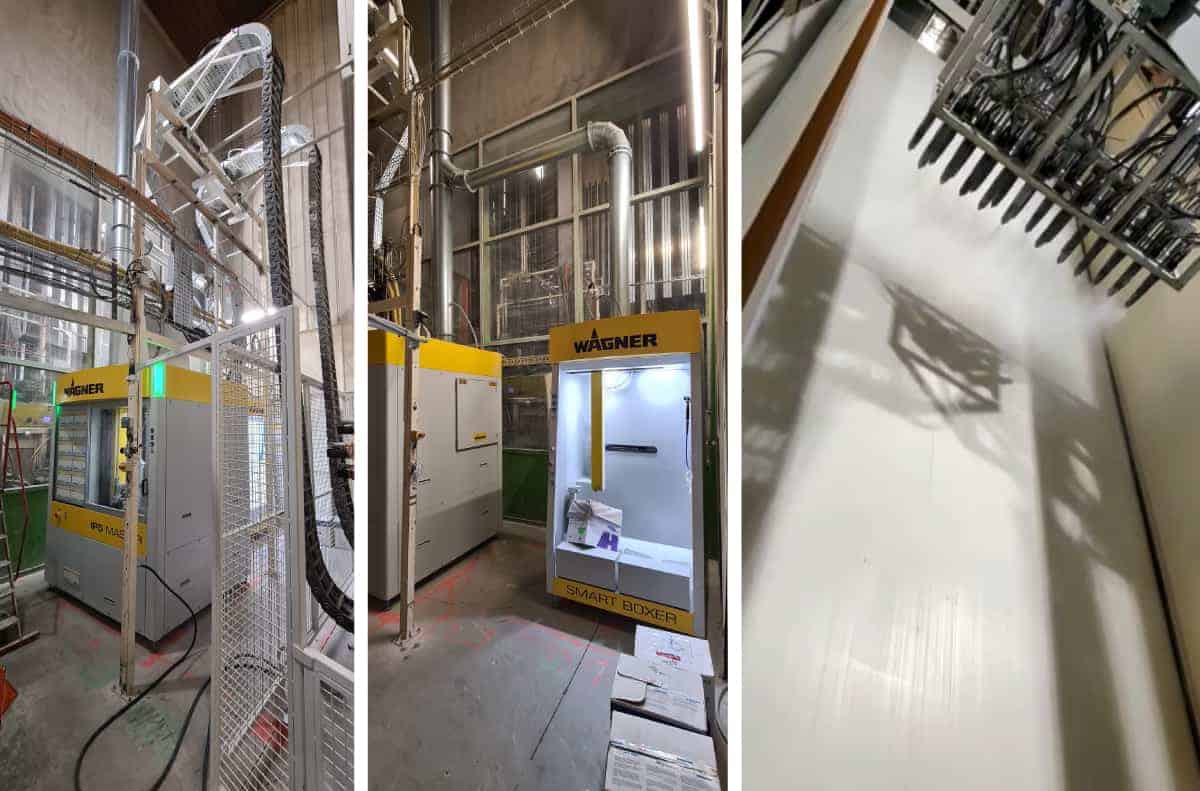 During the Christmas break ESTEE Coating Solutions has succesfully installed an IPS with 24 powder coating guns on one of the vertical lines of Silac in France.
The IPS of J. Wagner GmbH is the most advanced powder center in the market, with unseen transfer efficiencies, a stable powder output at all conditions and a fully automated color change process.
This is the 4th IPS installed by ESTEE Coating Solutions , #5 is scheduled in August.
Feneko- ESTEE REFERENCE
Pierret- ESTEE REFERENCE
Beddeleem- ESTEE REFERENCE
Rettig- ESTEE REFERENCE
New Holland- ESTEE REFERENCE
Renson – ESTEE REFERENCE
Duco – ESTEE REFERENCE




















































Feneko- ESTEE REFERENCE















Would you like more information during a personal meeting? Feel free to contact us via the form below. One of our specialists will then contact you by telephone or by email as soon as possible to make an appointment.